What Color is Night? (Chronicle Books, November 2019)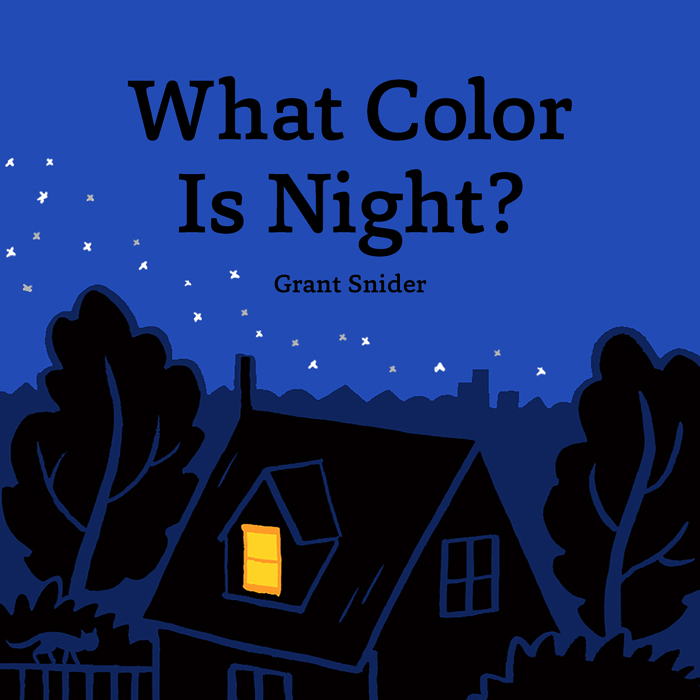 Look closer. Grant Snider's beautiful debut picture book explores the wonders—and colors—of nighttime. For night is not just black and white. Ending in colors yet unseen, and a night of sweet dreams, this lilting lullaby is sure to comfort those drifting off to sleep.
With luminous art as spare and glowing as the moon, and lyrical text that reads like a friend leading the way through the wilderness, What Color Is Night? is a rich and timeless look at a topic of endless fascination, and a perfect bedtime read-aloud.
The Shape of Ideas: An Illustrated Exploration of Creativity (Abrams ComicArts, 2017)
What do ideas look like? Where do they come from? Explore these questions and more with this collection of comics on the creative process.
Praise for The Shape of Ideas:
"Grant Snider's The Shape of Ideas is a creative kaleidoscope of humor, insight, and truth. An inventive window into the creative experience filled with hope and encouragement for daydreamers and doodlers, sketchers and scribblers, inventors, explorers, and spinners of yarns."
-Clare Vanderpool, Newbery Medal Winner for Moon Over Manifest
"He's created something unique: a synthesis of comics, philosophy, and poetry: a thoughtful new way of packaging eternal ideas in cartoon boxes."
-Jeffrey Kindley, The Los Angeles Review of Books
Quiet Power: The Secret Strengths of Introverts by Susan Cain with Gregory Mone and Erica Moroz (Dial Books, 2016)
"Humorous drawings throughout the text add a whimsical and light touch perfect for the intended audience. . . . Many will find value in this title that emphasizes that being an introvert is not a blemish on one's personality but a benefit. An excellent addition."
-School Library Journal